Dog Force Australia is Australia's premier provider of specialist canine services to law enforcement, government and private security organisations.
As a Registered Training Organisation with the Australian Skills Qualification Authority (ASQA), all of Dog Force Australia's dog handling services are supported by nationally recognised training under the Australian Vocational Education and Training (VET) Quality Framework.
Since 2014, Dog Force Australia has been delivering specialised  dog training and handling services throughout Australia and the South Pacific.
Our client list includes: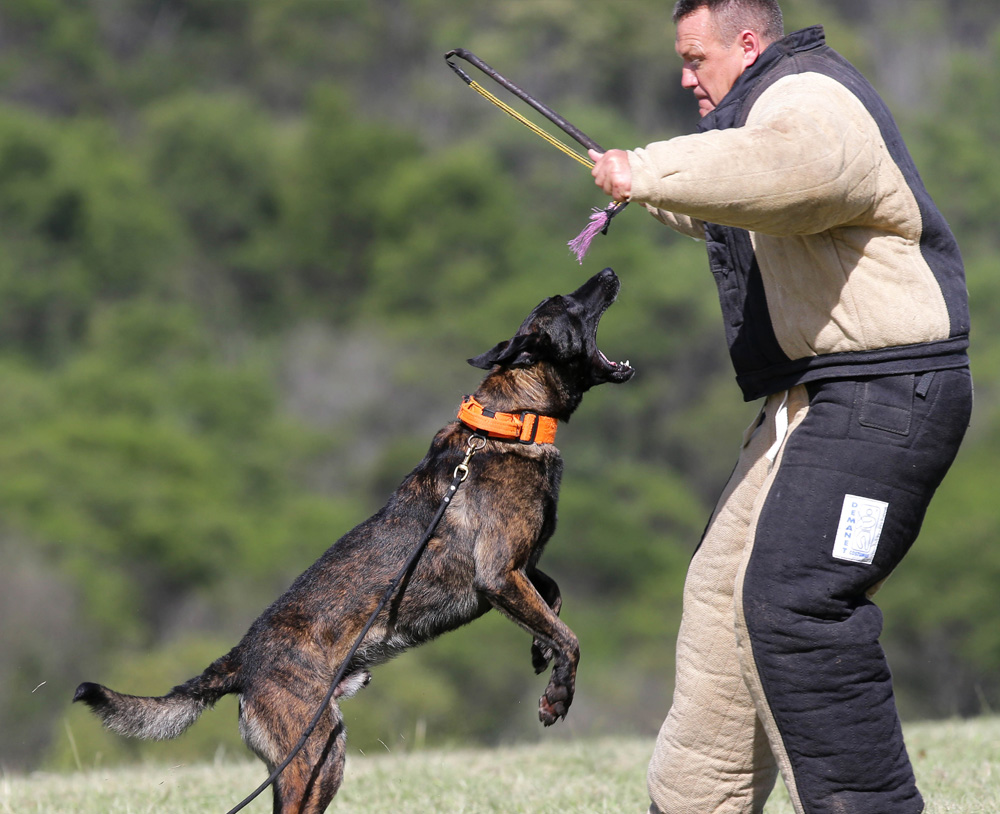 Our Handlers and Trainers
Dog Force Australia Detection Dog Handlers have been vigilantly selected and trained at the Dog Force Australia K9 Training Centre, located in Falls Creek, NSW. Our training centre is a purpose built facility designed specifically to produce excellence in both handler and canine performance.
Dog Force Australia's trainers are industry experts in canine law enforcement from both Australia and the United Kingdom.
Our training methodology is world-class best practice ensuring our dogs and handlers deliver first-class service in all forms of explosive and narcotics detection or patrol dog work.
Dog Force Australia's specialist detection dogs have been carefully bred, selected and trained to comply with international law enforcement standards of best practice.
Our Explosive Detection Dogs are expertly trained to detect every known material commonly used in the production of Improvised Explosive Devices, including pyrotechnic marine flares.
Our Narcotic Detection Dogs are accomplished in the detection of all commonly used narcotic substances, including amphetamine, methyl amphetamine (ICE), ecstacy, heroin, cocaine, and all forms of cannabis.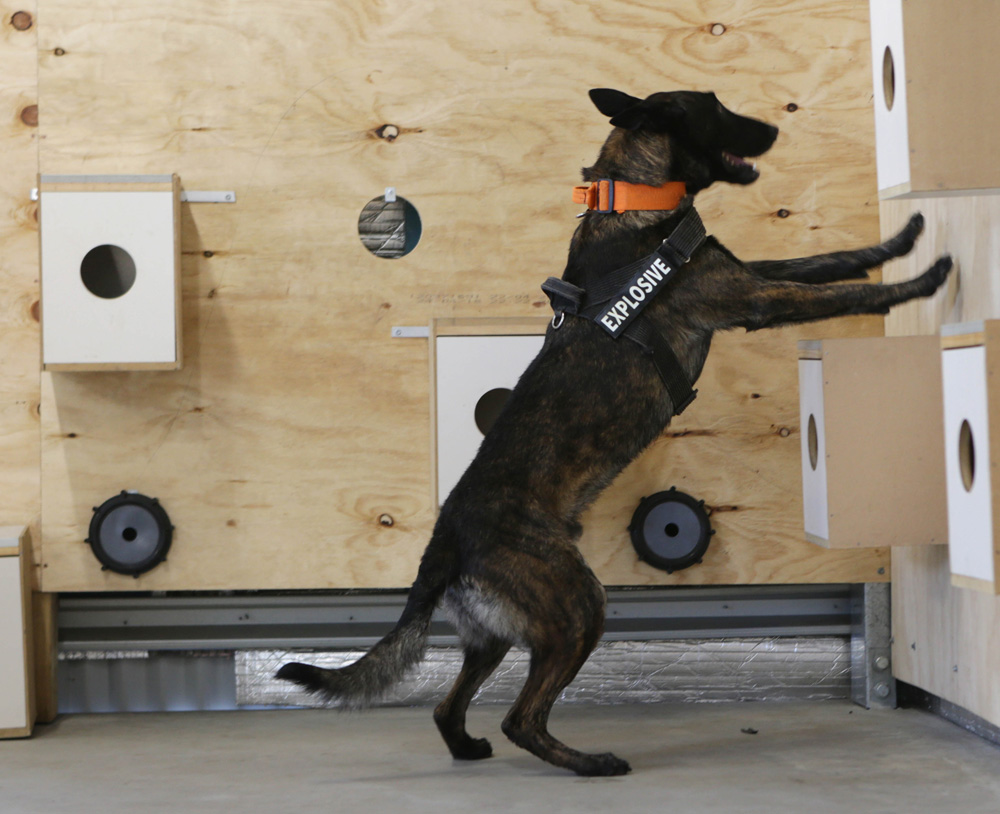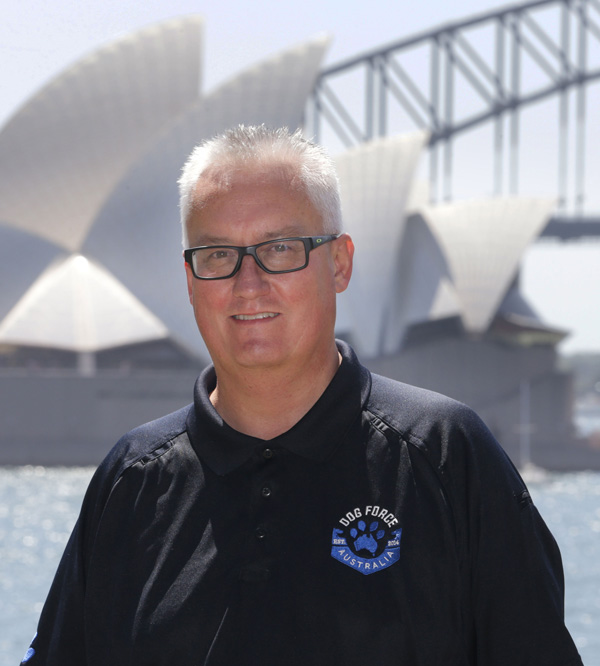 Mick Goodwin is the former Commander of the NSW Police Dog Unit and served with the NSW Police Force for 30 years, concluding his distinguished career as the Superintendent in charge of Australia's largest K9 law enforcement unit. In his role as head of the NSW Police Dog Unit, Mick oversaw a number of cutting-edge strategies including the introduction of the NSW Police Detection Dog Breeding Program. 
Mick represented the NSW Police Force at both national and international level in K9-related forums. As cofounder and CEO of Dog Force Australia, Mick brings his wealth of experience in canine law enforcement to the private sector – delivering clients a genuine and reliable alternative for first class detection and patrol dog handling and training services. Mick personally manages every client ensuring attention to detail, professionalism, integrity and exceptional customer service.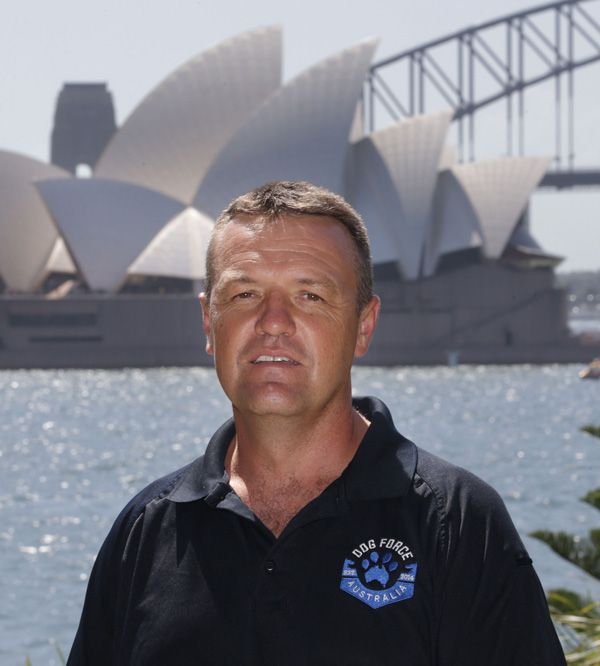 Dave Wright served as a Senior Sergeant with the NSW Police Force for over 25 years, the majority of which was as a member of the NSW Police Dog Unit. He has over 20 years' experience as an expert K9 handler and trainer, completing his distinguished service as the NSW Police Dog Unit Training and Dog Development Manager.
In this time, Dave spearheaded the NSW Police Dog Unit's dog breeding and acquisition program which involved international collaborations with teams from New Zealand. Dave's exceptional experience as an expert K9 law enforcement handler and trainer delivers a world-class best practice training product to all Dog Force Australia's dogs and handlers. As co-founder of Dog Force Australia, Dave is now considered a Subject Matter Expert in canine law enforcement and is regularly called upon as an expert witness in courts of all jurisdictions.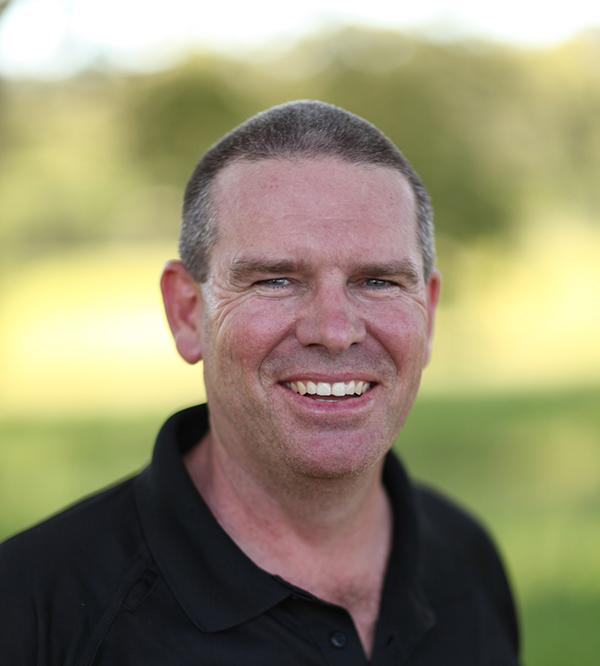 More recently Mark was the Managing Director of Farrell Holdings, a successful family business which has been operating in South Western Sydney for the past 40 years.
Mark possesses a wealth of experience in small business management and financial accounting systems. He has sound human resource and staff management skills.