This course is specifically designed for delivery to law enforcement agencies. The course can be delivered to either novice handlers or in a "re-team" context to experienced handlers. This course is largely delivered by practical "one on one" instruction by former canine law enforcement dog trainers.
Numbers for this course are strictly limited. A suitably pre-trained dog is required by each participant for this course. Dogs may be provided by the participant or can be sourced by Dog Force Australia (cost additional).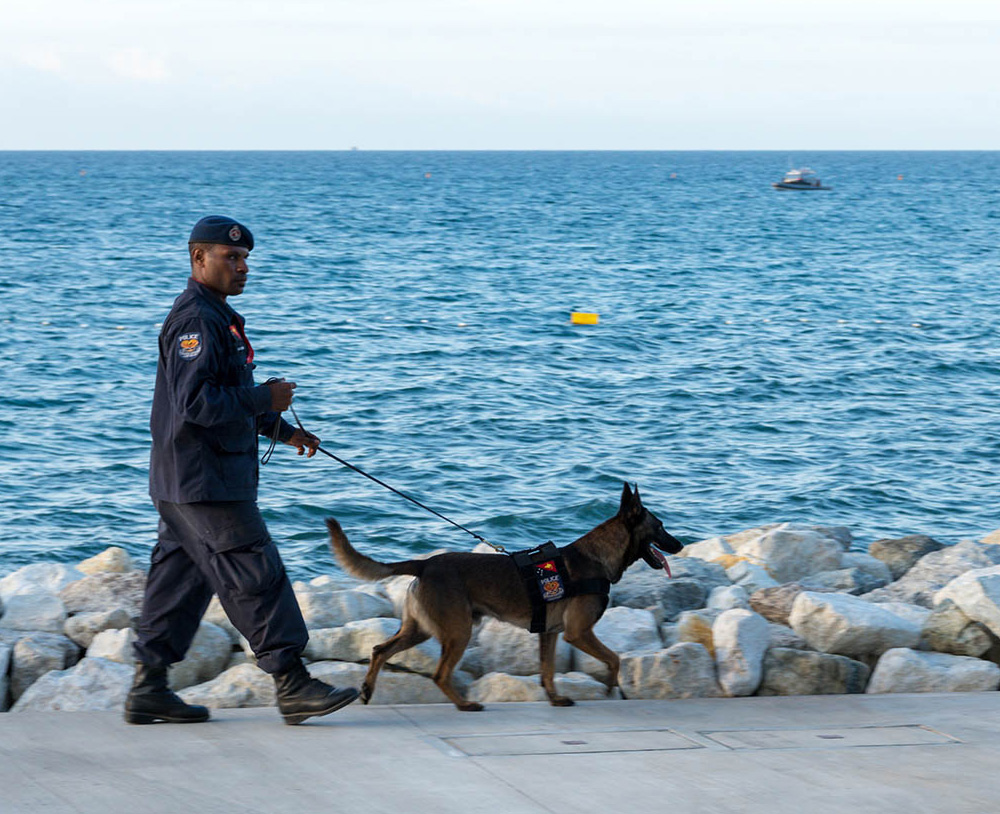 This course is delivered in a practical one-on-one environment by former canine law enforcement dog trainers and supported by the following nationally recognised units of competency:
Teams (dog and handler) will be trained to an agreed operational accreditation level. As a minimum, Dog Force Australia will train teams based on the following standards.
Full exposure and assessment to ensure the team is comfortable in a range of operational environments and stimulus likely to be encountered by a police dog team.
Combination of surfaces, grass, hard surface, operational. Teams will receive instruction in an operational track of 400m/20 minutes old, multiple surfaces and pedestrian distraction through a residential area. There will be a minimum of three changes in direction and dog will give passive response on three property items along the track. The Paddock Track will be 800m minimum and three directional changes at 1 hour old – with passive indications on property items along the track.
Teams will engage an offender with full solid grip with strong but controlled aggression. Teams will be engaged in a range of situations and presentations including full bite suit/concealed sleeve/muzzle attack as well as Schutzhund sleeve.
Dog will leave/recall from bite engagement as well as recall from run out to detain. Teams will conduct criminal work from a controlled position whilst off lead. Dog will work under simulated gun fire and other distractions. Teams will be exposed to criminal work in a range of environments including buildings.
Dog Force Australia has a full agility circuit to simulate a range of operational obstacles. The teams will be trained to negotiate all obstacles with confidence and under full control both on and off lead.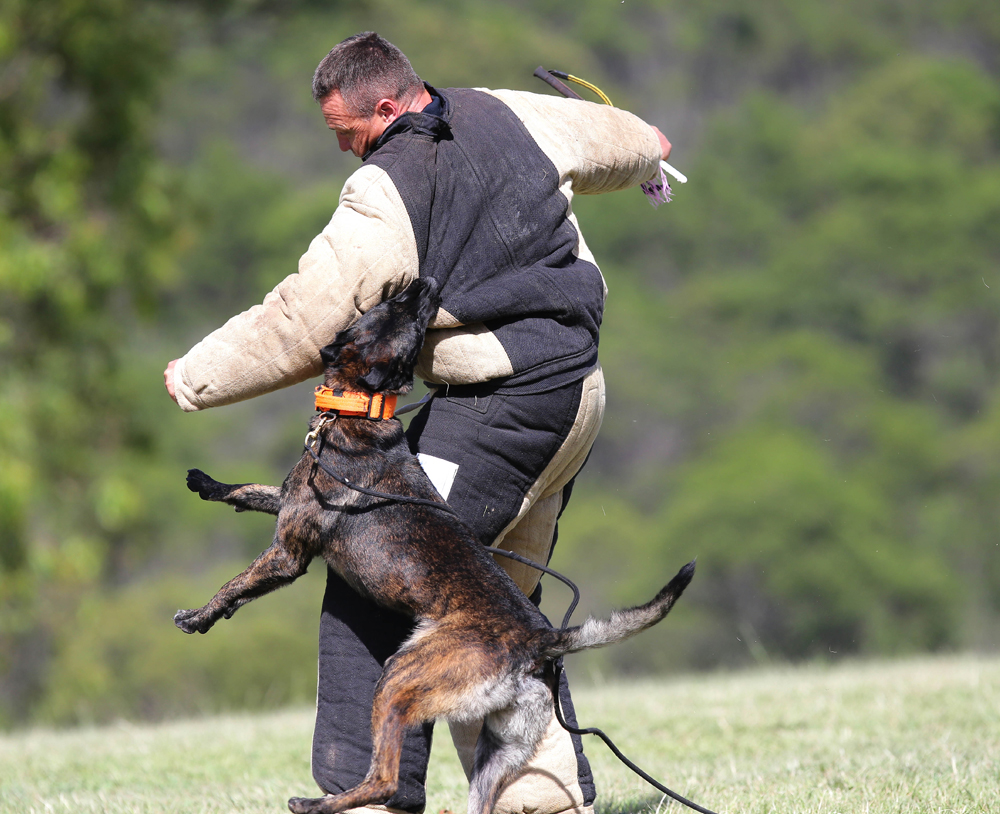 Tailored Training Packages
From law enforcement and government agencies through to private security organisations, Dog Force Australia has the ability to design and develop a training package to suit your individual requirements.
See our specialist training page to see what we can offer and read through our case studies.
Please contact us to book a course. Dog Force Australia has the ability to design and develop a training package to suit your individual requirements for information please see our specialist training page.