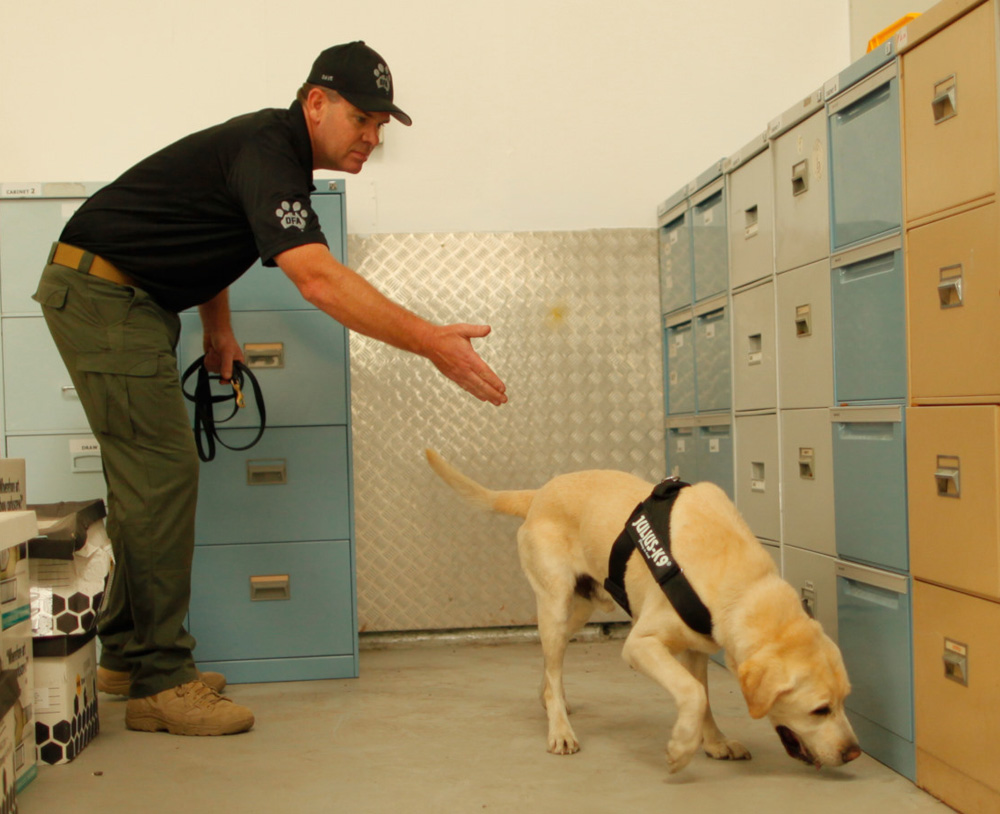 The Conservation Detection Dog Handlers Course (Novice & Advanced) is designed specifically for those wishing to enter the field of Conservation and Biosecurity Detection Dog Handling. The course is the first of it's kind offered in Australia and New Zealand where all learning is supported by Nationally Accredited Units of Competency under the Australian Vocational Education & Training (VET) Framework.
Students completing this program will receive accreditation to handle a detection dog in both Australia and New Zealand.
This course is delivered in a practical one-on-one environment by former canine law enforcement dog trainers and supported by the following nationally recognised units of competency:
Participants will receive training in high level detection dog handling skills in both conservation and or biosecurity applications including: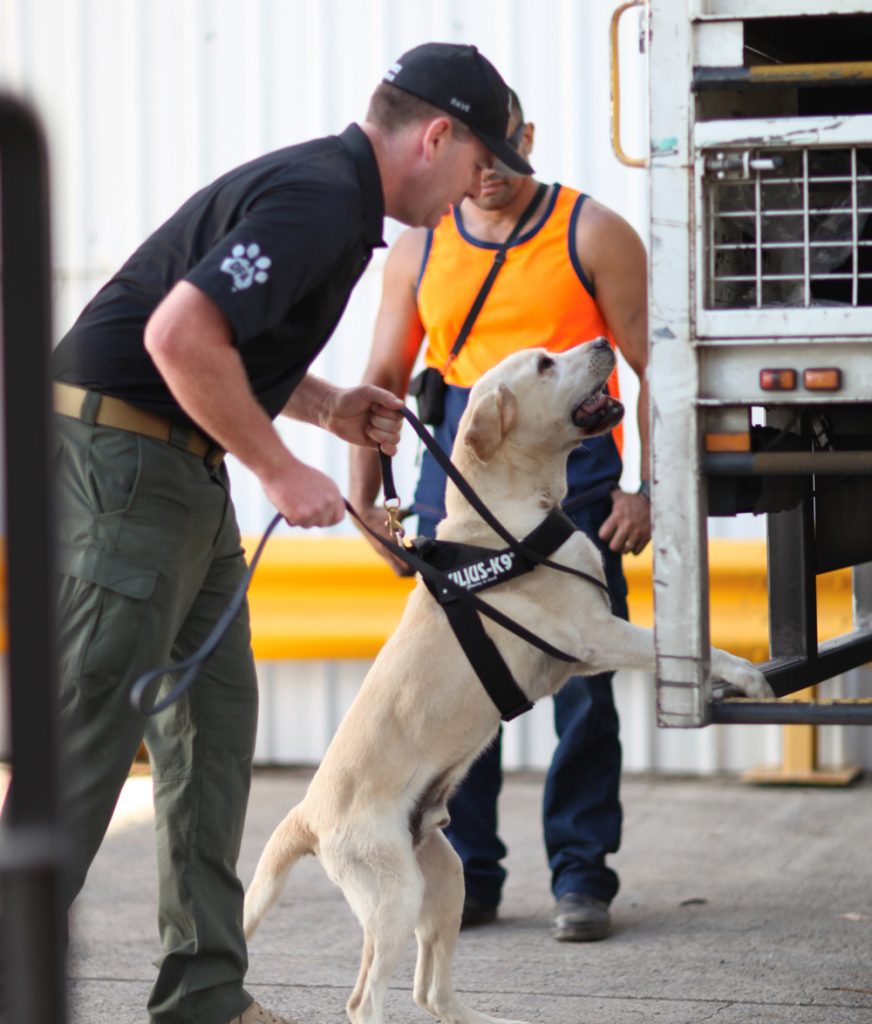 CDDHC Novice and Advanced Courses
The CDDHC Novice Course is delivered in two Modules each of 2 weeks duration and is aimed at the novice handler with limited to no previous experience in detection dog handling.
The CDDHC Advanced Course is delivered over 2 weeks full time and is designed for those students who are already working in the Conservation Detection Dog field. Demonstrated previous practical experience as a Conservation and/or Biosecurity Detection Dog Handler will be recognised as prior learning.
Both the Novice and Advanced Course programs will aim to provide the student with skills and knowledge through the delivery of nationally accredited units of competency that have been contextualised for the deployment of dogs in the conservation and biosecurity fields.
Register and pay online to secure your place on the course.
Please ensure you have read the course details and fee information on this page before enquiring.
Information about the services provided by Dog Force Australia and our approach to providing you a safe, fair and supported environment to participate in training and assessment.
Download the Schedule of Fees to see details on Dog Force Australia course fees and our refund policy.
Please ensure you have read all the course information provided on this page. If you have a question please describe this in full using the form below.