In early 2017 Dog Force Australia was approached by the Australian Federal Police (AFP) to submit a tender to provide dog and handler training to the Royal Papua New Guinea Constabulary (RPNGC) in preparation for the Asia Pacific Economic Cooperation (APEC) Summit to be held in Port Moresby October 2018.
The AFP had collaborated with the RPNGC to form the Australia Papua New Guinea Policing Partnership (APNGPP). Their collective mission was to facilitate the provision of training and resources in a range of specialist areas so that the RPNGC were well equipped to provide an effective and efficient response to protecting the visiting world leaders to APEC in 2018.
DFA successfully secured the tender and commenced scoping what was to be a monumental task of essentially re-building a canine law enforcement capability.
After significant consultation with APNGPP members from both the AFP and RPNGC Dog Unit, DFA commenced sourcing suitable dogs for the forthcoming training program.
Over the next 18 months, DFA supplied over 30 Explosive Detection and General Purpose Dogs to the RPNGC Dog Unit in support of the APNGPP Canine Training Program. We delivered our nationally accredited training course to which eventuated in the accreditation of 30 newly trained Explosive Detection and General Purpose handlers for deployment to the 2018 APEC Summit.
Such was the effectiveness of the new RPNGC Dog Unit, following the completion of the APEC Summit the decision was made by the APNGPP Command to continue funding and resourcing the RPNGC Dog Unit into the foreseeable future.
In mid 2019 DFA returned to PNG where we successfully delivered a Conversion Course to 6 Detection Dog teams which eventuated in those team graduating with a dual Explosive Detection and General Purpose capability. As a result, those teams have now been deployed to the wider PNG Policing jurisdiction providing an invaluable policing resource to those areas.
In May 2020, DFA return to PNG to deliver the first Continuation Training Program for the RPNGC Dog Unit.

Security Dog and Handler Training
Dog Force Australia has been engaged by Morobe Mining Joint Venture (now Harmony Mining) since 2015 to deliver security dog and handler training for their Hidden Valley Asset Protection Division (APD) Dog Unit in Papua New Guinea.
Police Dog Handler Training
In 2016 Dog Force Australia was contracted by the Northern Territory Police to deliver a Police Dog Handler – Detection Operations Course for the Northern Territory Police Dog Operations Unit.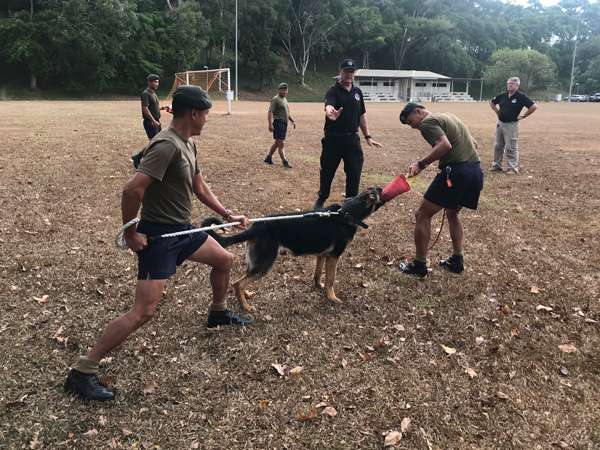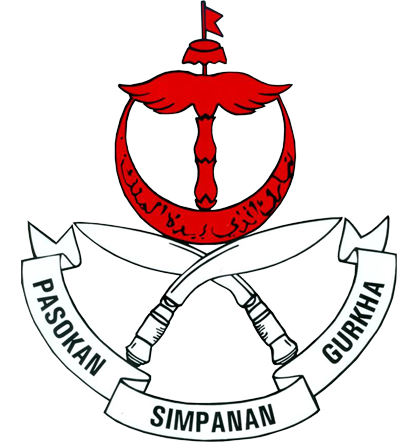 Train The Trainer Program
In mid 2019 Dog Force Australia was contracted by the Royal Brunei Gurkha Reserve Unit – K9 Section to deliver a Train the Trainer Course to six of their experienced handlers.